It's 13 stations in almost 5 kms.
Broadway Station, Grand Circus Park Station, Times Square Station, Michigan Avenue Station, Fort/Cass Station, Cobo Center Station Joe Louis Arena Station, Financial District Station, Millender Center Station, Renaissance Center Station, Bricktown Station Greektown Station, Cadillac Center Station
Schedule
Monday to Thursday 6:00-24:00
Friday 6:30-2:00
Saturday 9:00-2:00
Sunday 12:00-24:00
* The People Mover will extend its service hours for special events. Information Tlf : 313-224-2160
Fares:
$0.50 per ride
Payment: Cash (U.S. Nickels, Dimes, Quarters) or Tokens (Available in or near stations)
Fast Passes:
Monthly, Annual and Convention/Special Event passes are available online or by calling (313) 224-2160.
Detroit People Mover Map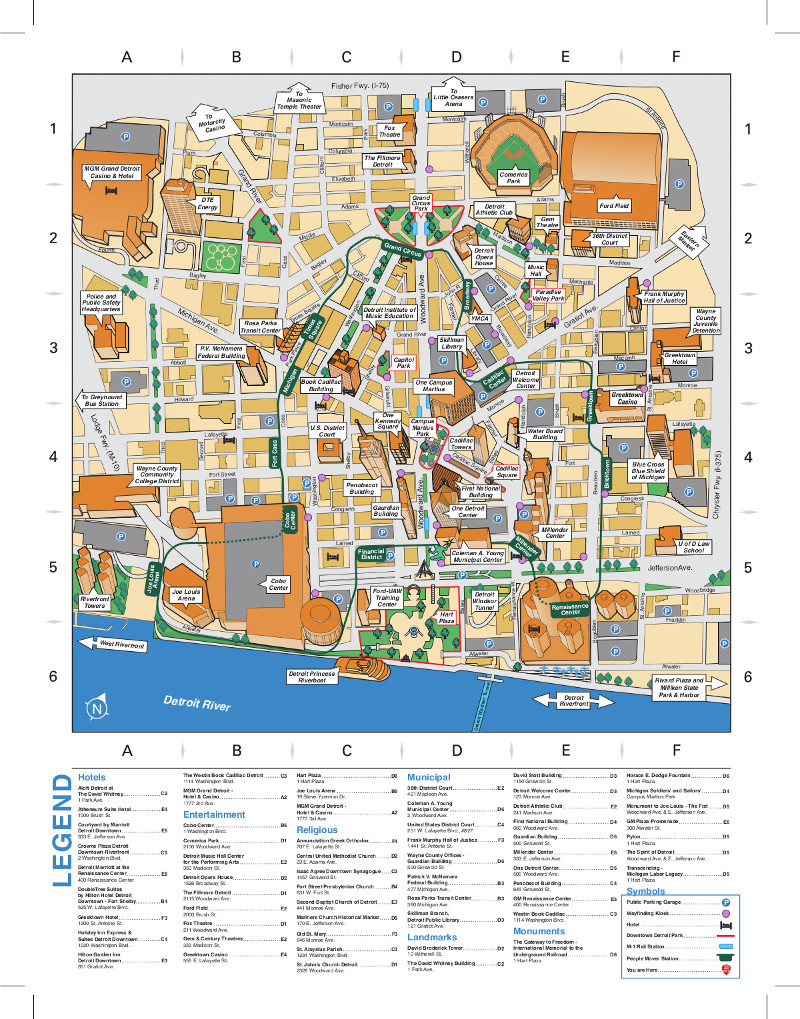 This post is also available in: French German Italian Spanish Portuguese (Brazil)